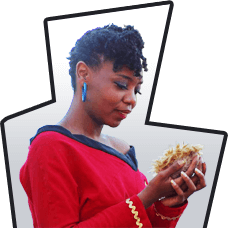 In honor of a rock 'n' roll queen
Dana Thompson
December 31, 1977 - July 18, 2019
The Dana Thompson Memorial Fund of Awesome (DTMFA) is a nonprofit organization in Portland, Oregon providing scholarships for kids of color in our community to attend the music and empowerment programs of Rock 'n' Roll Camp for Girls.
Now accepting applications for the DTMFA scholarship!

Sending Black girls and trans youth to Summer Rock Camp – Hybrid Edition, presented by Rock 'n' Roll Camp for Girls in Portland, OR. Instruments will be provided.
Click here for the scholarship application. Apply by May 29, 2021. Please email info@dtmfa.org with any questions. Thank you!

Remembering Trek in the Park Actress and Dartgun & the Vignettes Singer Dana Thompson