About Dana & DTMFA
Dana Thompson was an artist, activist and advocate. Her work in music, film, theater, and public health enriched many lives. For nine years, Dana sang with Portland band Dartgun & the Vignettes. She was known for her role as Lt. Uhura in Trek in the Park, and she contributed her unforgettable presence and voice to various podcasts, films, and recording projects with local musicians. The Dana Thompson Memorial Fund of Awesome (DTMFA) was established to honor Dana's passion for music and art, and her courageous fight for racial justice and equity in every aspect of life.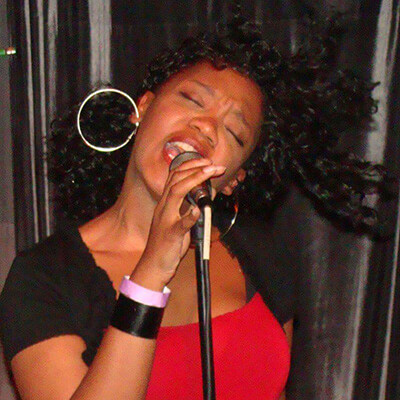 We believe that music is an integral tool in the lives of young people, especially those who are marginalized. The mission of DTMFA is to provide scholarships for young people of color to participate in the music and empowerment programs of Rock 'n' Roll Camp for Girls (RNRC4G).
DTMFA funds will also help provide support to adults of color who volunteer at RNRC4G, which may come in the form of training, stipends, or other solutions as needed. We seek to listen to the experiences of volunteers and parents of color within our community and to work with them on identifying how funds can support their involvement with RNRC4G in order to provide the best possible experiences for our student scholarship recipients.
As a charitable organization, we seek to be actively anti-racist in our work toward relief of poverty; advancement of education; empowerment for women, girls, and transgender people; and elimination of prejudice and discrimination.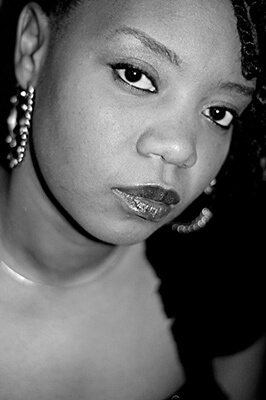 Some of the channels of our fundraising campaign include: DanaFest, an annual punk rock gala on New Year's Eve (Dana's birthday); the Dana Show, an annual juried art show companion to DanaFest; online fundraising through our website; merchandise sales; rock shows, performances, film screenings, readings, dance parties and other events that honor Dana's eclectic interests in the arts and her enthusiastic support of Portland's thriving arts community.
We are a 100% volunteer-run 501(c)3 nonprofit organization. Donations are tax-deductible.
Special thanks to:
Dana's Projects in Performing Arts & Activism
Music
Guest vocals on:
Film
Fetus in Fetu Productions
Peril Press
Podcasts & Radio Interviews
Anarchy Radio - September 12, 2013
Dana's music has been played on:
KPSU - Portland State University
KFFP - Freeform Portland
WFMU - New York
Acting, Dance & Spoken Word
Muse/Model
Press
CBS News
Wear Your Voice Magazine
The Skanner
The Oregonian/OregonLive
Portland Mercury
Multnomah County News
All Things Performing Arts blog
Portland Tribune

Videos

Venues

Dana performed on stage at:

Berbati's Pan
Dante's
Mississippi Studios
Star Theatre
Bossanova Ballroom
The Secret Society Ballroom
The White Eagle Saloon
The Liquor Store
The Twilight Cafe & Bar
The Hawthorne Hideaway
The World Famous Kenton Club
The Waypost
Turn Turn Turn
The High Water Mark
Misdemeanor Meadows
O'Malleys
Katie O'Briens
The Tonic
Slim's
Ash St. Saloon
Baker Building
Paris Theatre
Kelly's Olympian
Gil's Speakeasy
Healy House
The Starday Tavern
The Firkin Tavern
Backspace
Slabtown
& more!

Festivals, Special Events & Benefit Shows

Studios

Dana recorded vocals at:

Compilations

Dana shared bills with:

The Kingsmen
The Pietasters
The Pandoras
Chris Newman
Eyelids
The Pynnacles
Paradise
The Woggles
The Thornes
Muddy River Nightmare Band
FEA
Calabrese
Matt Rogers' Miracle Workers
The Bandulus
The Ransom
Bitch School
The Lovesores
The PDX Broadsides
& many more